Get Real World Experience, and...
Unleash Your Awesomeness.
Apply for a GLF Internship Today!
What's a GLF Internship like?
Rachel Schartz, Harvard University Class of 2019, former Goosmann Intern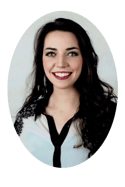 "Working at Goosmann Law Firm reinforced my desire to study law. The internal work environment is built on a culture of excellence, teamwork, and fun. Through dedication to their employees, Goosmann team members offer hands-on mentorship to leverage skills and ensure growth. I became a vital member of the team, from writing articles for publications, visiting with clients, or preparing a case for trial. Interns at Goosmann are not only seeing the inner workings of law; they are engaging with big philosophical and ethical issues that affect the people around them. Through my internship experience, I gained knowledge in marketing, business development, and substantive law, each of which Goosmann stamps with their unique and robust approach. Ultimately, Goosmann interns gain critical skills that set them apart from other students." - Rachel Schartz
Tanner Schumacher, Briar Cliff University Class of 2015, former Goosmann Intern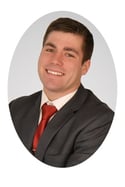 "The Goosmann Law Firm is a very professional business that offers extremely valuable opportunities to its interns. From the very beginning, I was assigned important jobs to complete that were not simple busy work assignments, but were actually duties that directly related to the success of the firm. The people at GLF were great to work with and were always willing to help me out with my tasks. The experience I gained and the knowledge I learned from interning at the Goosmann Law Firm has given me an invaluable set of skills that I could not have received from anywhere else." - Tanner Schumacher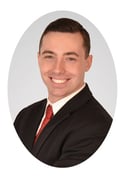 Jon Tarpey, Morningside College Class of 2015, Former Goosmann Intern
"The Goosmann Law Firm was a great place for me to have an internship my senior year at Morningside. The Content Marketing Internship was very insightful into the field of legal marketing. Working on content projects was a good test of my writing skills that I had picked up during undergrad. My favorite thing about the internship was the positive and friendly attitude that everyone at the firm helped to create and how willing the firm was to work with my full-time student schedule." - Jon Tarpey
DISCLAIMER: The above testimonials do not constitute a guarantee, warranty, or prediction regarding the outcome of your internship if chosen as a GLF Intern.
Join Our High-Energy Firm!
Want to be a part of our team? Apply today by submitting your resume and cover letter by filling out the form at the top of this page - http://lawyers.goosmannlaw.com/internships. Having difficulties submitting your application or have further questions? Contact Marketing Director Rachel Thompson at ThompsonR@goosmannlaw.com.
Good Luck and Thank You for your interest in the Goosmann Law Firm!